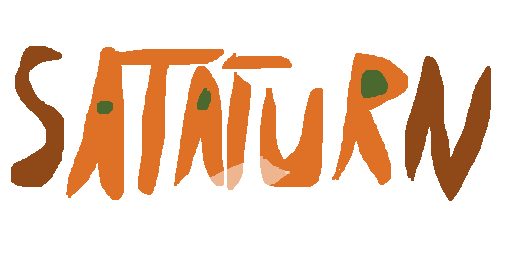 Sataturn (Game Jam Title)
A downloadable game for Windows
Sataturn (Game Jam Title):

Cycle your way around the planet and dodge Green Meteors in my new game jam entry 'Sataturn!' How long can you cycle around?
-Developer note:
I was already quite preoccupied when trying to make this game, but I managed to pull through and finish it! The sound was the hardest part to do as for some reason it kept spamming the explosion sound effect originally. Also be aware that there is a flashing explosion and explosion sound in the game (probably not a problem as the sound is kind of quiet and the flashing explosion isn't that bright). One milestone for this is that I have made a YouTube upload featuring the gameplay! It's not just Screenshots this time! In also figured out how to get the sprites to spin in one place, that was quite fun to do. Overall I had fun making this jam entry and I hope to hear some feedback! Thank you all for your time!
-Caleb (LebbyFoxx)
©2019 Caleb William Phillips

Install instructions
Just follow the installer and it should work. If there are any issues please feel free to drop a comment!
Comments
Log in with itch.io to leave a comment.
any plans for a mobile port?
At the moment no, but thanks for the suggestion! It would be something for me to look into at some point.